MANSFIELD SKI LODGE
Mansfield Ski Lodge is a charming alpine lodge that was founded over 50 years ago by a group of skiing enthusiasts seeking a comfortable, convivial and family-friendly ski lodge close to Melbourne.
Today, Mansfield Ski Lodge is an impressive, modern ski lodge owned and managed by a small group of passionate members who warmly welcome guests throughout the ski season.
Its well appointed and well designed facilities, along with its friendly relaxed atmosphere, are sure to impress.
Location Location Location
Set amongst the snow gums and boasting spectacular panoramic views across the southern ski runs, Mansfield Ski Lodge is famed for its convenient ski-in / ski-out location atop Standard Run while also offering an easy walk to the Village, Restaurants and the Mt Buller Ski School.
If you're looking for a relaxing, affordable and easy winter holiday, Mansfield Ski Lodge is your no.1 choice for on mountain accommodation.
WHY STAY WITH US?
Mansfield Ski Lodge has 10 private bedrooms which comfortably sleep up to 26 guests.  We also proudly offer Free WiFi in public areas and most rooms. 
All queen and family bedrooms have a private ensuite.
Interconnecting Queen/Twin rooms have a central bathroom. These rooms are great for families with older children.
The bed configurations in each room vary enabling the Lodge to accommodate couples, singles, families and small group bookings.
The Lodge's communal areas are spacious and functional and the open log fire creates the perfect, idyllic mountain atmosphere.
With a reputation for exceptional, value for money accommodation, Mansfield Ski Lodge is one of Mt Buller's best kept secrets.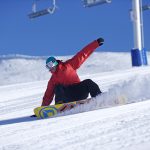 This is a perfect get-away, sitting on top of Mount Buller with an uninterrupted view of the surrounding mountains. I've stayed both in and out of the snow season and this is my favourite mountain spot. Comfortable and well appointed, the rooms are welcoming and the shared lounge area is perfect. Sitting by an open fire while taking in the view is my sort of relaxation. Great spot for skiing with easy access to all runs. Lovely spot and great people. many many thanks for a great weekend. Stayed April 2017, travelled as a couple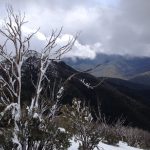 Mansfield Ski Lodge is a great place for a relaxing mountain holiday....regardless of whether there's snow. Great facilities, gorgeous location, warm, cosy, inviting lodge. We come regularly and love it. We were pleased to note this year that wifi has been installed. I have no hesitation in recommending Mansfield Ski Lodge as a top Mt Buller destination.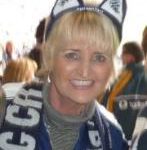 Spent the last week at Mansfield Ski Lodge atop of Mount Buller. Friendly, inviting lodge. Wonderful ambiance with its open fire to share with other like minded skiers or guests who just want to relax and admire the view. Club style accommodation with your own private bathroom and shared kitchen facilities. The 'Ski In' Ski Out' is a bonus. Great value for money.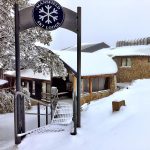 I stayed at the lodge for a week and had a fantastic time. The communal living area is am major highlight with its open fire and fantastic view. The manager and members who were in attendance during our stay made us feel really welcome and included. I will certainly be returning in the future.
HOSPITALITY
Our live-in Lodge Manager is as knowledgable as he is experienced when it comes to holidaying at Mt Buller. Let him show you all that Mt Buller has to offer.